[NEW] Here is the new procedure to enter the IPEM Paris 2023 event. Please read it carefully:
🟠 Log in to your IPEM Account >> go.ipem-market.com
🟠 Add your profile photo by clicking on Profile in the top right-hand corner of your screen. Click on "Edit" next to the avatar icon and upload your photo.
This step is mandatory: you will not be able to print your pass without it. We require a passport-style portrait photograph.
🟠 Before arriving to the event:
⚠️ Download and print your pass on your IPEM Account in:
Event > Paris 2023 > Pass.
⚠️ Team leaders are allowed to download and print the passes of all their team members from their IPEM Accounts. Please note that wristbands must be collected individually by each participant at the entrances.
➡️ You MUST arrive with an HD color print of your pass to access the event.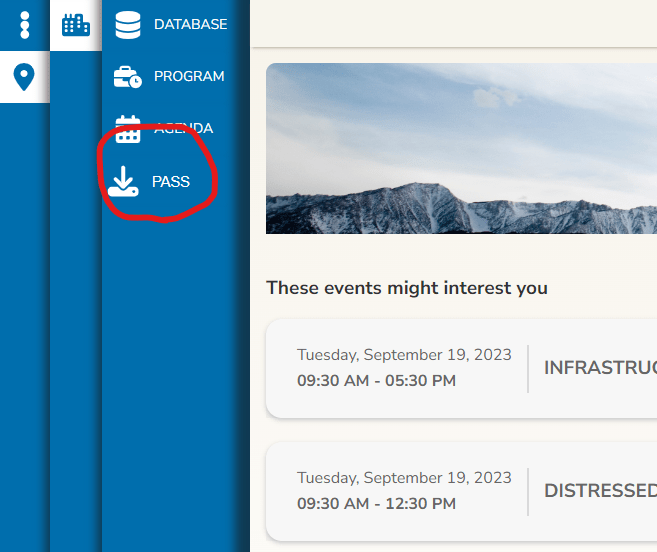 Important: Please PRINT your pass BEFORE coming. You won't be able to print it on-site.
On the day of the event:
🟠 Present your printed pass at any of the entrances (Jardin des Tuileries or Westin Vendôme) to collect your IPEM Paris 2023 wristband. A pass holder will also be given to you upon first entry to the event. You will not be able to print your pass on-site.
⚠️ Your pass AND your wristband must be worn and visible throughout the 3 days of IPEM Paris 2023. Your wristband can only be collected once and will not be reissued: Do not lose it!

🟠 Note that: You will be asked to show your pass and wristband any time you enter an IPEM Paris 2023 venue.
⚠️ Passes and wristbands are personal and not transferrable. For security reasons, they will not be reissued in case of loss.
⚠️ Tents at the Jardin des Tuileries and meeting pods/rooms at Westin Vendôme are accessible on Monday, Sept. 18th for set-up and exhibitors only (no meeting possible), from 5 PM to 8 PM.
⚠️ Wristband collection will also be possible on Monday, Sept. 18th at the LP sessions (LP only / invitation only) and at the LP/GP Reception (invitation only).