[button icon="fa-download" font_weight="" text="Download IPEM 2017 Programme" link="https://www.ipem-market.com//wp-content/uploads/Ipem-2017-conference-program.pdf" top_gradient_color="#be0a26″ bottom_gradient_color="#be0a26″ border_color="#be0a26″]
Cédric Abitbol
Managing Partner
Centrale Partners
Jean-Luc Allavena
Chairman
Atlantys Investor
François Asselin
CEO Asselin S.A
President CGPME
Stefano Bacci
Partner,
Ambienta
Stéphane Barret
Head of PE services
Crédit Agricole CIB
Hazem Ben-Gacem
Head of Corporate Investment Europe
InvestCorp
Vivina Berla
Co-Managing Partner
Sarona Capital
Ramon Betolaza
Managing Partner
Black Toro Capital
Frédéric Biousse
President
Experienced Capital
Damien Bon
COO
Stuart.com
Thomas Boulman
Partner
LBO France
Christophe Bourbier
CEO
Limonetik
Olivier Boyadjian
Managing Director
HIG Capital France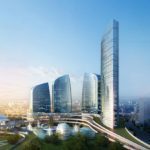 Stuart Davies
Disruptive Capital Finance
Stephan Breban
CEO
Dean Wetton Advisory
Andrew Brown
Managing Director and CIO
Emerging Capital Partners
Luc Burgelman
Co Founder & CEO
NG Data
Pascal Cagni
Founder & CEO, C4 Ventures
General Manager & Vice President Apple EMEIA (2000-2012)
Francesco Cacciabue
Partner/CFO
Glenmont Partner
Emmanuel Caron
CEO
BoxPlus
Cristobal Cuart
Director, Credit
KKR Asset Management Partners
Jeremy Coller
Executive Chairman & CEO
Coller Capital
Blair Cowper-Smith
Chief Corporate Affairs Officer
Omers
Jean-Baptiste Cuisiner
CEO
CapAgro
Mihai Crasneanu
CEO
Grey Juice lab
W. Kip Daechsel
Partner
Mac Millan
Jean-Michel Deligny
Managing Director
Silverpeak
Jérôme Delmas
CEO
SWEN Capital
Dimitri Dewarvin
CEO
The Agent
Silva Dezelan
Sustainability Director
RobecoSAM
Detlef Dinsel
CIO and Head of the DACH team
IK Investment Partners
Blaise Duault
Head of Compliance and Public Affairs
PAI Partners
Nicolas Durand
CEO
Cozynergy
Pierre-Antoine Durgeat
CEO
Adventori
Cécilia Durieu
Partner
Greenworking
Benoit Durteste
Executive Director, Head of European Investments
Intermediate Capital Group
Renaud Dutreil
Chairman
FTI
Gernot Eisinger
Managing Partner
Afinum
Christopher Elvin
Head of Private Equity Products
Preqin
Essis Essel Emmanuel
Chief Executive Officer
Center of Investment Promotion in Ivory Coast
Hélène Falchier
Head of Private Equity Investments
CNP
Michel Fallah
CEO
Traxens
Jean-François Felix
CEO
ERES
Alexander Friedrich
Partner
Quadriga
Dominique Gaillard
Member of the Executive Board
Ardian
Philippe Gelis
CEO
Kantox
William Gilmore
Senior Investment Manager
Aberdeen Private Equity – Alternatives Division
Olivier Goy
CEO & Founder, Chairman
Lendix, 1-2-3 Ventures
Pierre Grand-Dufay
CEO
Tertium
Alessandro Grimaldi
Chief Executive Officer
Armonia SGR Spa
Benoist Grossmann
Managing Partner
Idinvest Partners
Sumeet Gulati
Partner
Genui Partners
Tim Hames
Director General
BVCA
Fédéric Hammel
CEO
Ethera
Philippe Haudeville
General Secretary
Af2i
Nicolas Charleux
Partner
IXO PE
David Hirschmann
Head of Private Credit
Permira Debt Managers
Pascal Hoisne
Director
Inatis
John Holloway
Director
European Investment Fund
Richard Hope
Managing Director
Hamilton Lane
Beth Houghton
Partner
Palatine Private Equity
Valéry Huot
Managing Partner
Innovation Capital
Henry Jackson
CEO
OpCapita
Christoph Jung
General Partner
Holtzbrinck Ventures
Christophe Karvelis
Managing Partner – Co-Founder
Capzanine
Tarang Katira
Vice President Fund Investment Team Europe
Hamilton Lane
Julien Kinic
Managing Director
IDI Emerging Markets
Rustom Kharegat
Senior Managing Director
FTI Consulting
Remy Lazarovici
Senior VP
Celonis
Eric La Marca
CEO
Smartlink
Charles Letourneur
Managing Partner
Alven Capital
Quentin Lebeau
CEO
TokyWoky
Fanny Letier
Executive Director SME & MidCap investments
BPI
Damien Luqué
Senior Associate
CMS Bureau Francis Lefebvre
Pierre Leurent
Founder & CEO
Voluntis
Thomas Liaudet
Partner
Campbell Lutyens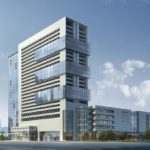 Vincent Loubert
CEO
Edicia
Dr Yuebing Lu
Vice Chairman China Funds
Siguler Guff
Neil MacDougall
managing Partner
Silverfleet Capital
Eric Maillebiau
Founder
CapEos
Richard Mann
Director and Chief Development Officer
Black Swan
Isobel Makham
Senior Reporter
Private Equity International
Colin Matthews
CEO
Loch Lomond Group
Cécile Mayer-Levi
Head of Private Debt
Tikehau Capital
Martin Merlin
Director of Financial Markets
European Commission
Julie Meyer
CEO
Ariadne Capital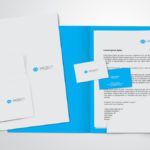 Steve Midgley 
Non Executive Director and Investor
Tantalum
Olivier Millet
Chairman of the Executive Board, Eurazeo PME
President, AFIC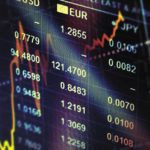 Stefano Mion
Managing Director Infrasdtructure
Ardian
Paul Mizrahi
Founder partner
Blackfin Capital Partners
Edouard Moinet
Managing Partner
Cathay Capital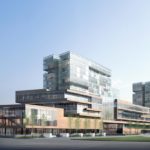 Chris Möller
CEO
Campanda
Jean-Luc Monteil
President
MEDEF PACA
Charles Mwebehia
Managing Partner
Sango Capital
Agnès Nahum
Managing Partner
Access Capital Partners
Nicolas de Nazelle
Managing Partner
Triago
Christophe Nicolas
Partner
Alpinvest Partners
Cédric Olbrechts
Partner
Vendis Capital
Frédéric Pastre
CEO
Tanaga Energie
Jeff Pentland
Managing Director
Northleaf Capital Partner
Paul Perpère
Director General
AFIC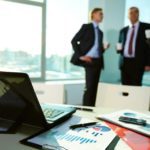 Stephane Perriquet
Managing Partner
21 Partners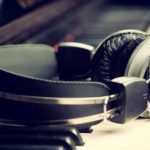 Nicolas Planté
CEO
Air Naturel
Fabien Prevost
President
Omnes Capital
Jean-Pierre Raffarin
Former French Prime Minister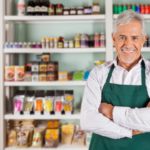 Emmanuel Raffner
Head of PE and Infrastructure
AlterDomus
Juan Luis Ramirez
Chairman
ASCRI
Dominique Restino
Founder & CEO Expertive
President IME
Matthias Reicherter
Managing Director, Head of Infrastructure
Golding Capital Partners
Sandra Rey
Founding & CEO
Glowee
Darragh Riordan
Deputy Editor
Real Deals
David Rodriguez
Founder & CEO
Cornerjob
Philippe Roech
Managing Partner
Riam Alternative Investments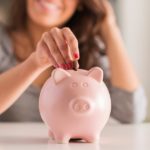 Anthony Ruiz
General Manager
Inevo
Sarah Syed
European Private Equity Correspndent
Bloomberg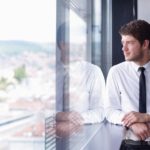 Alban Sayag
CEO
Thewingitapp
Angelika Schoechlin
Senior Partner
Antin
Luis Seguí
Founding Partner
Miura Private Equity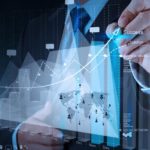 Didier Sensey
President
NGI Group
Fabian Siegel
Founder
Marley Spoon
Marie-Laure Simonin Braun
CEO
Payot
Nicolas Sordet
CEO
Afyren
Prof. Yesha Sivan
Executive Director
Coller Institute of Venture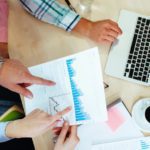 Oliver Samwer
Co-Founder
Rocket Internet
Adinah Shackleton
Head of Environment, Social and Governance
Permira
Grégory Smith
President & CEO
InstarAGF Asset Management
Milovan Stankov
CEO
NG Biotech
Mara Stock
Associate
Capiton
Ashish Swarup
Partner
SVAR
Eli Talmor
Professor
London Business School, Coller Institute
Greg Taylor
Portfolio Manager
Sequoia Investment Management

Julian Teicke
Founder & CEO
Finexkap
Cédric Teissier
Founder & CEO
Finexcap
Morgan Terigi
Founder
Incomlend
Frans Tieleman
Managing Partner
Eurazeo
Christian Unger
Managing Director
Partners Group
Quentin Vacher
Co-Founder
Frichti
Marie-Hortense Varin
Senior Associate
Partech venture
Christophe Vattier
CEO
The Bubbles Company
Christophe Vattier
CEO
The Bubbles Company
Benoit Verbrugghe
Member of the Executive Board, Head of ARDIAN USA
Ardian
Laurent Vigier
CEO
CDC International Capital
William de Vijlder
Group Chief Economist
BNP Paribas
Lun Wang
Head of Investment Banking
ICBC
Tianyi Wang
President
China International Industry & Commerce (CIIC)
Justin Welstead
Partner
Eight Advisory
Oliver Weyergraf
Founder & CEO
Pamono
Fergus Wheeler
Senior Managing Director
FTI Consulting
Anastas Wissam 
Co-Head P.E. Energy and Infrastructure
Deutsche Bank
Nitzan Yudan
Co-funder & CEO
FlatClub
Lionel Zinsou
Member of the Supervisory Board
PAI Partners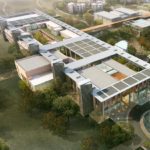 Laurent Saint Martin
Head of Listings
Euronext
[button icon="fa-download" font_weight="" text="Download IPEM 2017 Programme" link="https://www.ipem-market.com//wp-content/uploads/Ipem-2017-conference-program.pdf" top_gradient_color="#be0a26″ bottom_gradient_color="#be0a26″ border_color="#be0a26″]
The Entrepreneurs Forum :
– Meet key leaders on the dedicated exhibition area
– Learn from experts through a dedicated conference track
– Share experiences through workshops and pitch sessions
– Network during the "Happy Hours", every evening in the lounges
.
.
The LP Summit is a closed-door event reserved to institutional investors to share and address key issues through a morning of interactive roundtable discussions.
Interact with your peers and learn from one another on topics such as:
– Allocations, investment strategies, access to top performers
– Transparency and fee structures
– Best practice in co-investments
Prior to the Summit, ILPA (Institutional Limited Partners Association) will host a breakfast (on invitation only), introduced by Peter Freire, CEO of ILPA.
When : Wednesday 25 January : 8.30 am to 2.30pm
Where: Palais des Festivals, Riviera Hall
Opening Cocktail: Tuesday 24 January, 7pm
Entrepreneurs Happy Hours: Wednesday 25 & Thursday 26 January, 5.30pm